Anyone in Denver surely has noticed all the electric scooters (or e-scooters) on roads, bicycle paths, and sidewalks. Many riders do not know where they are legally supposed to ride e-scooters in Denver. The scooters do not have directions on them that explain where they are permitted to be used, and the laws regulating e-scooters in Denver have changed. This article will help you make sense of e-scooter laws and answer questions you may have when using them.
Since June of 2019, e-scooters need to follow the laws that regulate bikes and electric bikes. Note electric bikes or e-bikes are divided into 3 classes. We are only talking about the rules which apply to Class 1 and 2 e-bikes which are speed limited to under 18 mph. Class 3 e-bikes are only allowed on roads (excluding divided highways, of course) and are speed limited at 28 mph. In Denver, all bikes and e-scooters are not allowed on sidewalks. Bikes and e-scooters need to ride in the streets and in bike lanes in the same direction as traffic and as far to the right as is safe subject to a few exceptions. Note that the shoulder is part of the road and usually a safe place to ride.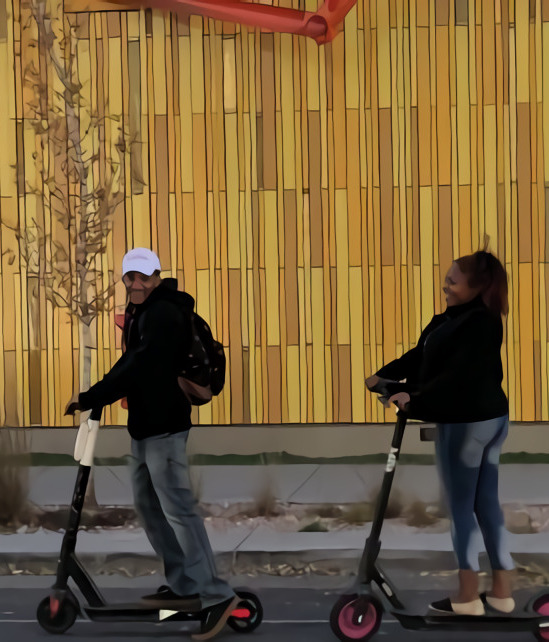 Those exceptions to riding as far to the right as possible for bicycles and scooters are as follows:
When passing another bicycle or scooter going the same direction
When preparing to turn left
When conditions make the right-hand edge of the roadway unsafe or unreasonably unsafe for bicycle users, including, but not limited to:

Surface hazards (i.e., ruts in the pavement or potholes);
An uneven roadway surface
Drain openings
Debris
Parked or moving vehicles or bicycles
Pedestrians (always yield right of way to people walking)
Other obstacles; or
The lane is too narrow to permit a vehicle to safely overtake and pass a bicycle.

When operating a bicycle in a lane in which traffic is turning right, but the cyclist intends to proceed straight through the intersection; and
When riding on a one-way highway or street that has two (2) or more lanes. In this situation, the cyclist may also ride as close to the left curb or edge of the roadway as practicable.
There was a lot of news coverage of electric scooters colliding with pedestrians on the 16th Street Mall. Now, all cars, e-scooters, and bicycles are not allowed on the 16th Street Mall at any time. The 16th Street Mall is just for pedestrians and the Mall Ride shuttle buses.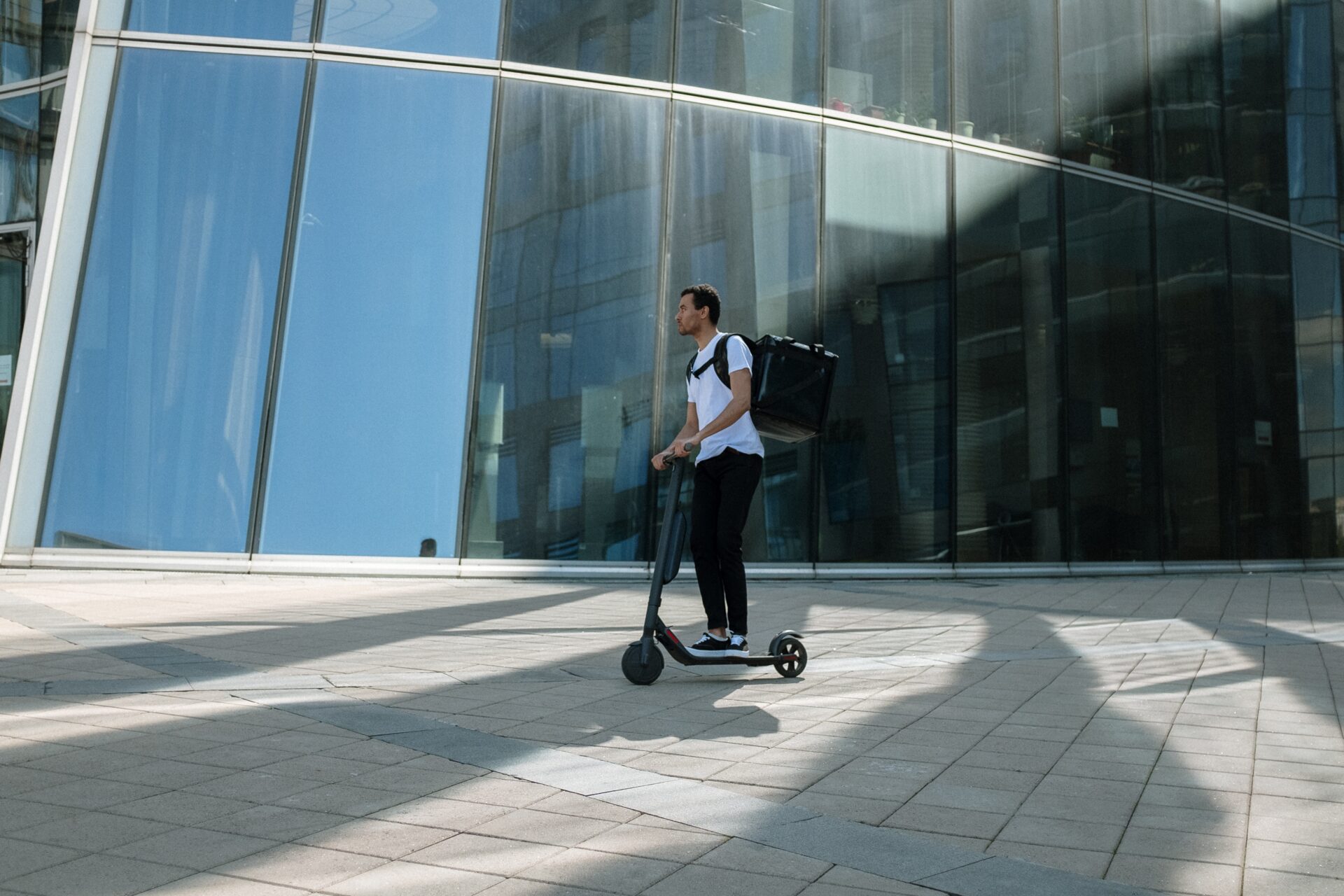 The E-Scooter Companies To Contact With Problems or Concerns Are Below:
E-Bikes (dockless)
E-Scooters (dockless)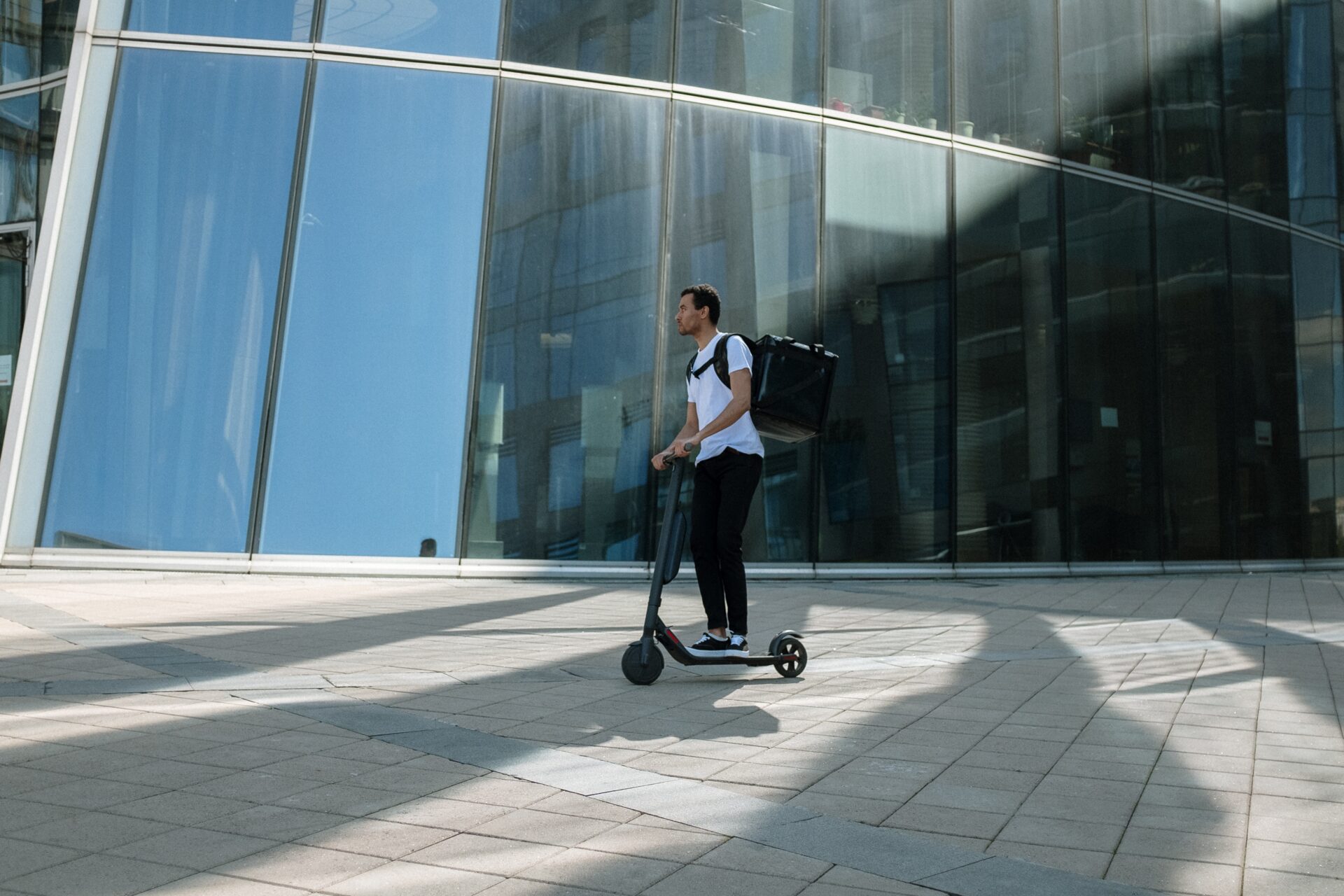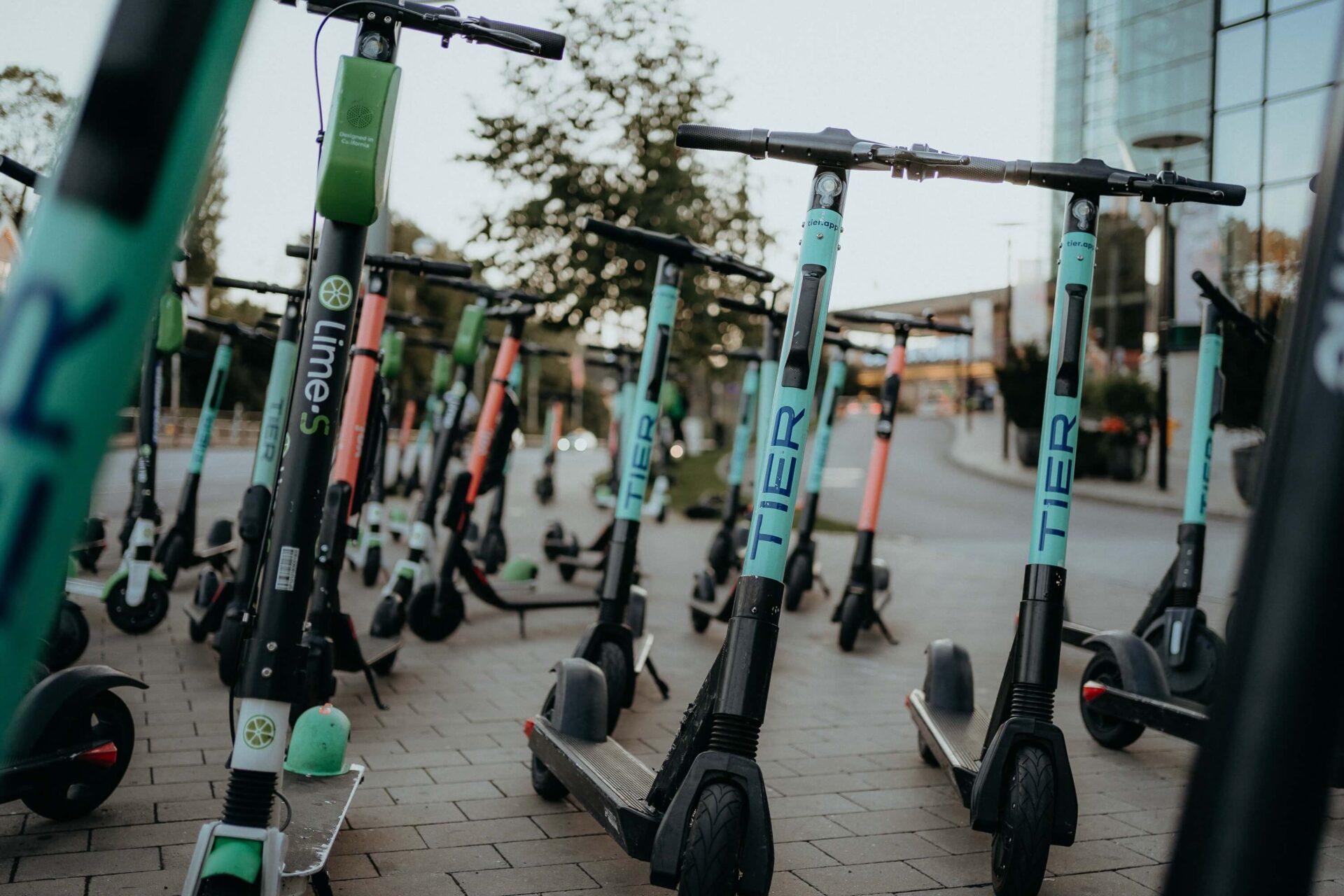 E-scooters can and do cause a lot of injuries. Reports show that emergency room visits have increased since e-scooter arrived in Denver. Denver area hospitals have approximately 50 to 100 e-scooter injuries per month. Sadly, at least one person has been killed riding an e-scooter. A study conducted by the Centers for Disease Control and Prevention reported that for every 100,000 e-scooter trips, 20 people are injured. Please be safe as you can while riding a scooter. Helmets are not required but are a good idea to be worn when you ride an e-scooter as you would a bicycle.
Some of the most common types of injuries as a result of e-scooter crashes are:
Head injuries
Neck trauma
Facial injuries
Broken bones
Cuts, abrasions, or road rash
Abdominal or pelvic injuries
Sprains or strains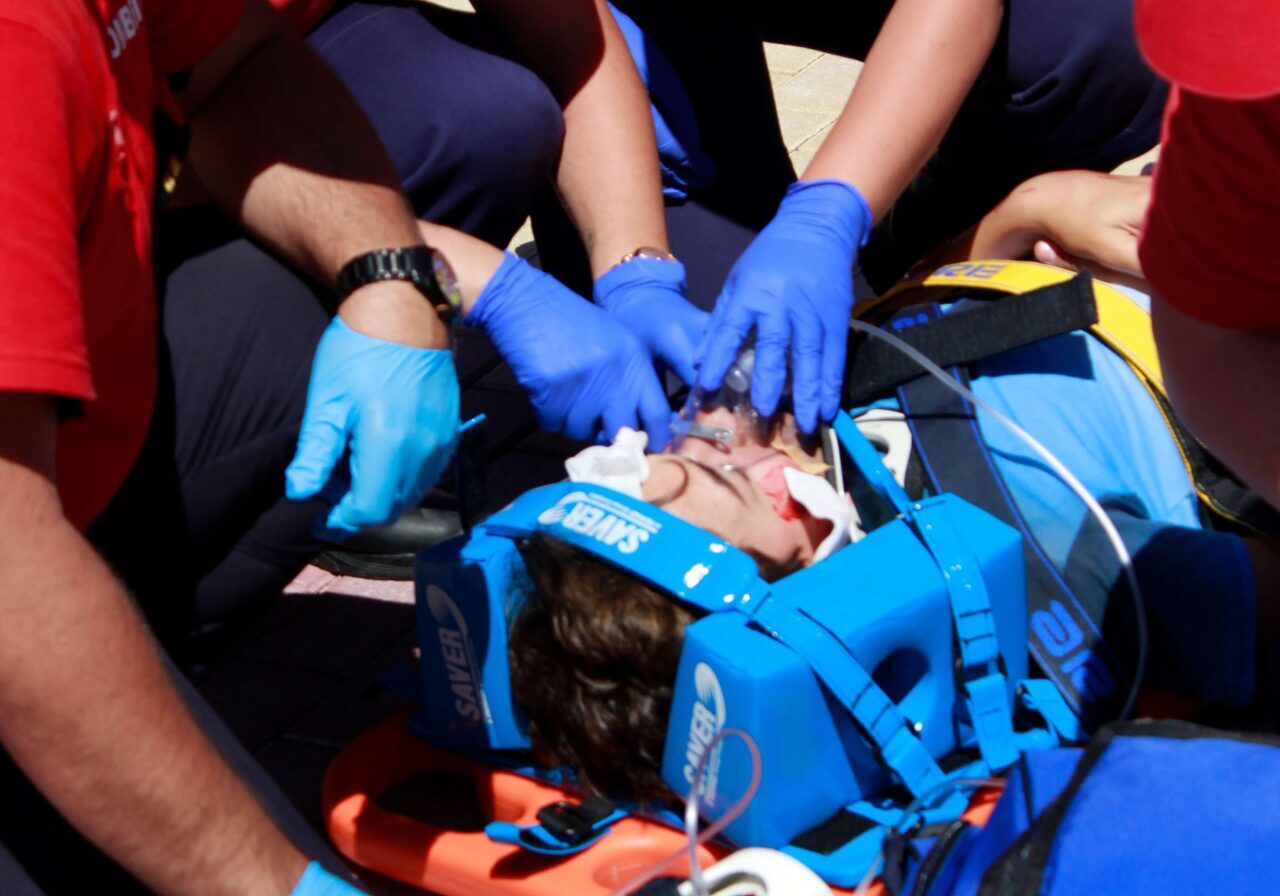 How Are E-Scooter Crashes
Caused in Denver?
Unfortunately, e-scooter and bicycle crashes in Denver are far too common. Reports show that emergency room visits are increased because of scooter crashes, and most can be avoided. Here are some of the reasons for scooter crashes.
Drivers are distracted by their phones or GPS systems and are not looking out for scooter and bike riders.
Drivers are not slowing out intersections or driveways and turn in front of or into scooters that are going straight
There are poorly lit areas that make bicyclists and e-scooter riders less visible.
In many areas of Denver, there are no protected bike lanes.
Many people are riding bicycles and e-scooters in areas with a significant amount of traffic.
Drivers are traveling too close to bicyclists and e-scooter users.
The occupants of parked motor vehicles open doors into the paths of approaching bicyclists or e-scooter users.
Drivers are speeding and don't have time to stop before colliding with a bicyclist or e-scooter rider.
Scooter riders are going fast and do not have time to react or avoid crashes.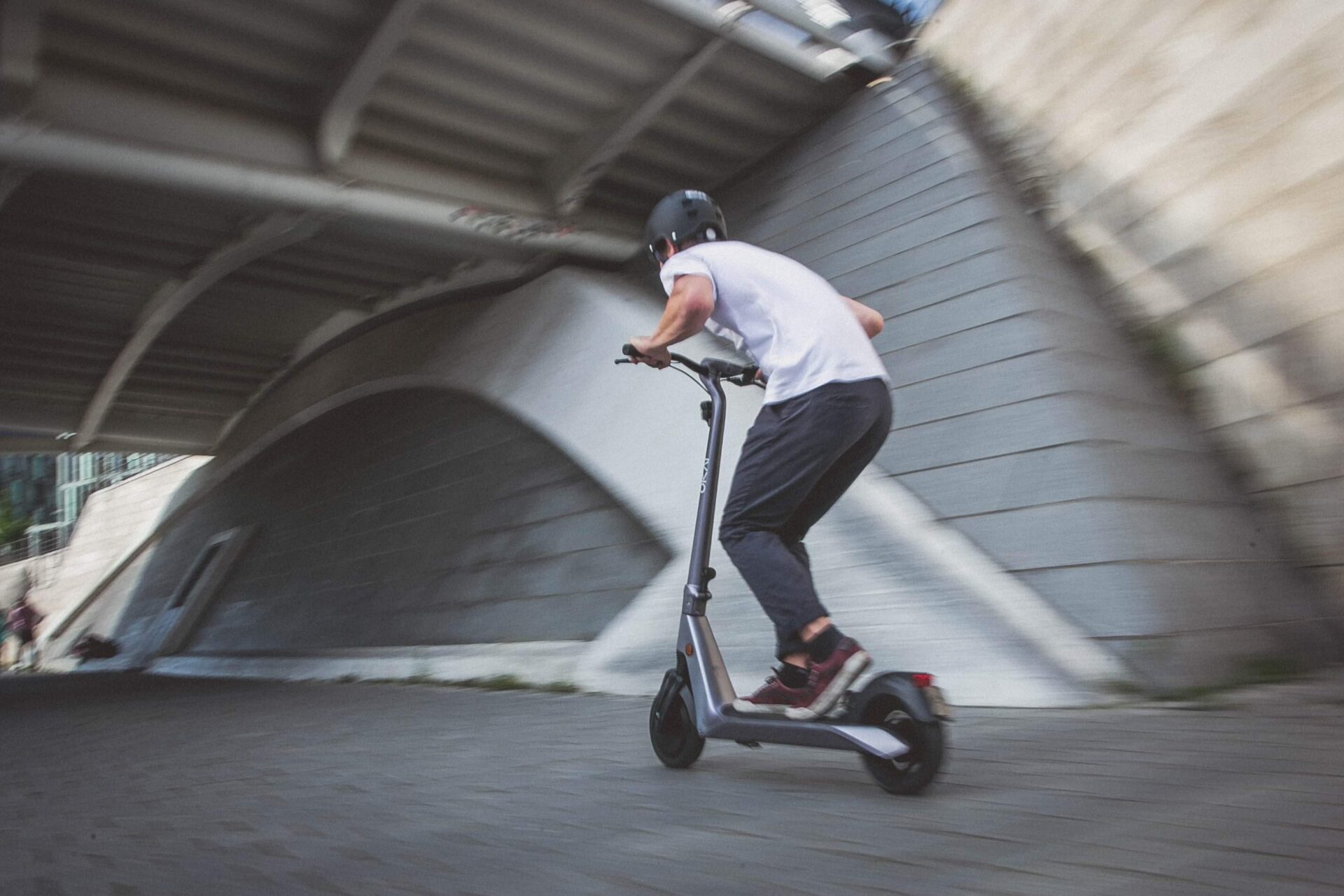 Do You Need Insurance
To Ride an E-Scooter?
You are not required to have insurance to ride an e-scooter. However, it is a good idea. Health insurance can provide coverage for bills.
What do you do when you are in a scooter crash or crash? Call 911 or the police to investigate the crash. Get medical care at an Emergency Room (ER), Urgent Care, or Doctor's Office if you are injured. Take photos at the scene. Get the names and contact information (phone numbers and emails) of any eyewitnesses. If you leave the scene of a crash then you may be cited by the police as  it was "hit and run." The best-case scenario is the at-fault driver has enough insurance for injuries, bills, and any pain you suffered. If there is not sufficient insurance coverage from the at-fault driver then you may be able to make an uninsured motorist or underinsured motorist claim.
Please contact us if you are in an accident (I mean crash) with injuries while using a or hit by a scooter.